Beltway Blinds Offers Superior Window Treatments for Homes in Ashburn, VA & Nearby Areas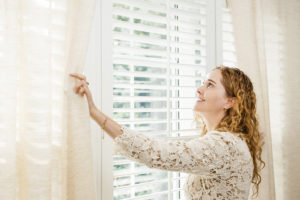 Your window's blinds are an important aspect of both your Ashburn, Virginia, home's interior design and its overall efficiency. Window treatments play an essential part in keeping your home's inside environment cool and stable while also helping control your interior's natural lighting. Plus, blinds can have a drastic impact on the overall look and feel of your interior décor. As one of the most prominent details inside a home, your windows are a main attraction and the blinds you cover them with can make or break their aesthetic appeal. At Beltway Blinds, we are proud to offer an impressive inventory of window treatments that will enhance both your home's interior design and inside environment.
All of our window solutions can be custom-sized to fit the exact dimensions of any window, so you can rest assured that your new treatments will fit perfectly the very first time. Plus, we can personalize your new products to suit your unique interior design preferences, and we offer an array of various colors and finishes to select from.
When you turn to Beltway Blinds for your Ashburn, VA, home's window treatments, you can also choose from a number of premium materials and styles, including:
Aluminum: This long-lasting traditional window blind is as durable as it is aesthetically appealing. Our aluminum products are 1" wide and come in a selection of baked-on colors and tones.
Woven Reed: Our woven treatments are created from natural reeds such as bamboo, and lend a warm, relaxing atmosphere to your home's interior.
Vertical: Our vertical blinds are available in either fabric or PVC vinyl materials and are a great way to add a stylish dimension to your windows and glass doors.
Faux Wood: Our luxurious faux wood blind selection gives you the classic look of real wood at a more affordable price.
Wood: Our wood blinds are composed of hardwood, basswood, or bamboo for a truly elegant appearance. Plus, you can choose the finish for your new wood window treatments.
For more information on the premium assortment of window treatments we offer to homeowners in Ashburn, VA, or other surrounding areas, contact Beltway Blinds today.