Installing New Motorized Window Coverings at Homes Throughout Washington, D.C.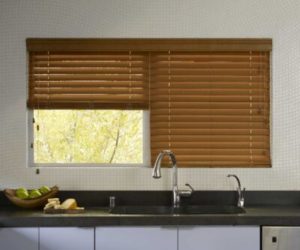 How often do you find yourself shielding your eyes from the sun's glare despite being situated comfortably inside of your Washington, D.C., home? Perhaps you've frequently been woken up from your afternoon naps because of an intruding stream of sunlight. If you're tired of dealing with such problems and want an effective and convenient solution, consider the motorized window coverings that Beltway Blinds has to offer. Not only do these treatments take care of light control problems but they are also easily operated, making them the perfect investment. They can truly work wonders for your home, so why not give us a call to find out how you can get the installation process started?
Operate Your Window Shades & Shutters by Remote Control!
If you don't like the thought of having to deal with opening your window treatments manually, there is no better solution than Beltway Blinds' motorized window coverings. We want to make your life easier, with the convenience of remote-control window shades or shutters. These treatments require no effort from you, as a push of a button can give you your preferred level of light control during a lazy weekend afternoon on the couch. A motorized shade or shutter system is ideal for homeowners with hard-to-reach windows, as well as those wanting to enhance privacy or benefit from a more convenient way to adjust their window shades or shutters.
Motorized Window Shades
Our Alta and Hunter Douglas honeycomb window shades are among the selection of motorized window coverings we offer, as they feature an optional Remotelift motorized system that lifts and lowers shades with the touch of a button. You can choose to raise or lower a single shade or all the shades in the room at once, all from one spot. You have complete control over the height of the honeycomb window shades and can make adjustments from up to 65 feet away with a battery-operated remote-control unit. There is no wiring necessary and no messy mechanics visible—your Beltway Blinds window shades open and close like magic!
Automatically Adjust Your Window Shutters
Working with Norman Window Fashions, the global leader in window treatment technology, Beltway Blinds is pleased to offer you the PerfectTilt RF system of motorized shutters. You can adjust the angle on your shutters with the touch of a button from anywhere in the room, or you can program your shutters to open and close automatically.
Professional Installation and Service Accompany Your New Motorized Window Coverings
Your motorized window coverings will only look great and function properly with effective installation work. And with Beltway Blinds, you have nothing to worry about. Our expert installation crews are ready to install motorized shutters or window shades in your home, whether you live in Washington, D.C., or the Baltimore, Maryland, area. Our professional installation services help to ensure your remote-controlled window shades and shutters will operate perfectly from the very start and continue to perform optimally for years to come.
Get a FREE Estimate on Washington D.C. Window Treatments
Contact Beltway Blinds today to schedule a FREE in-home design consultation to discuss new motorized window coverings for your home in Washington, D.C., or Baltimore, MD. You can call us at (866) 335-3019 or simply complete and submit our convenient online request form.