What to Consider When Shopping for Blinds for Your Chantilly, VA, Home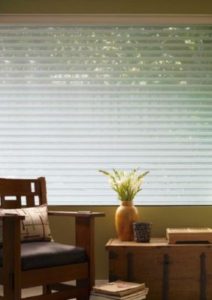 Premium blinds can enhance the style of your Chantilly, Virginia, home while also adding privacy and protecting you from harsh sunlight. Before investing in any blind in particular, it's wise to conduct a bit of research to determine which product will be best for your aesthetic preferences, needs, and budget. For example, most wood blinds (a favorite of many homeowners) offer classic beauty and sophistication and can be stained and painted to match the existing color scheme in your home. It's worth noting, however, that these blinds are typically a bit more expensive than some other kinds of window treatments, such as blinds that are made of aluminum, PVC, or faux wood.
No matter which type of blind you decide to invest in, you'll want to make certain that the window treatments you buy are going to match the design of your home, be easy to maintain, require little hassle to operate, and will look and function as intended for many years to come.
For Premium Window Treatments, Turn to Beltway Blinds
At Beltway Blinds, we can help you select the perfect kind of blind for your home and provide you with a customized product you are sure to love. Whether you want stunning wood blinds or ones made of fabric, aluminum, PVC, or faux wood, we can assist you. Furthermore, we can complete the installation for you, making sure your new home upgrades look and operate flawlessly.
Contact Beltway Blinds today to learn all about the window treatments we offer to homeowners throughout the Chantilly, VA, area. When you do, we'll be happy to answer any questions you have and speak with you in detail about the impressive lifetime warranty we back our labor with.