Premium Window Shades for Your Commercial Property in the Alexandria, VA, Area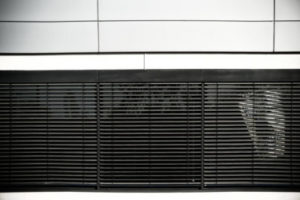 Is it time to add window shades to your commercial property in or around the Alexandria, Virginia, area to enhance style as well as functionality? To add top-quality shades to your business, turn to the skilled professionals at Beltway Blinds. We can provide you with beautiful and long-lasting shades from leading manufacturers, such as Alta Window Fashions, Hunter Douglas, and Norman Shutters.
While we offer a wide array of window treatments, some of our most popular options for commercial properties include:
Blinds
The blinds we offer are cost-effective options for virtually any business owner. Our most sought-after option for businesses include vertical blinds in fabric or PVC vinyl. These can be customized to meet your specific requirements, such as being room darkening or semi-opaque.
Solar Rollers
This style window treatment allows you to see outside while being protected from harmful UV rays. Additionally, it offers enhanced privacy, as people on the outside cannot see inside. Furthermore, this style shade is customizable, as you can choose the color, texture, and if you want them to be corded, motorized, or cordless.
In addition to offering top-of-the-line window shades, we provide professional installation services. We'll install your new window shades properly and in a prompt manner so that you can get back to business in no time. And, we'll provide you with a lifetime warranty for all services we complete.
Contact Beltway Blinds today to learn more about the window shades we install on commercial properties. We'll be delighted to answer any questions you have and get you well on your way to enjoying visually appealing and functional window treatments.