Why Custom Shades Make the Best Choice for Home Windows in Aldie, VA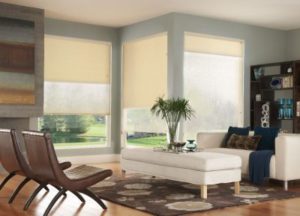 Many homeowners think of window treatments as aesthetic enhancements, and they're not wrong – window shades and blinds are indeed major players in home décor. However, your window coverings can also provide a wide range of practical benefits, including the potential for helping you reduce your heating and cooling costs. That's why, if you're in the market for window shades for your home in Aldie, Virginia, you'll want to turn to the custom window shade experts at Beltway Blinds. We have a vast selection of custom shades and blinds from leading manufacturers to choose from, and this means we can offer you a wide range of options for maximizing energy efficiency, light control, privacy, and operational convenience.
Types of Custom Window Shades We Offer
Below are some of the types of custom window shades you can have expertly installed by Beltway Blinds. Keep in mind that there are numerous variations in each category, and we can help you quickly sort through the options and get the exact level of functionality and aesthetic effect you want.
Honeycomb Shades
Known as the workhorse of window treatments, honeycomb shades are designed to trap air and use it as insulation, thus helping your indoor areas maintain a comfortable temperature with less demand on your HVAC system. When you opt for custom honeycomb shades, you'll also enjoy a bevy of choices that can meet your needs for privacy, light control, cordless and/or motorized operation, and more.
Roller Shades
Roller shades provide a screening effect that can be ideal for windows in sunrooms, foyers, and stair landings. They're available in a wide variety of colors and textures, and you can choose light-reflective fabric that will provide privacy during the day without obstructing your view of the outdoors.
Woven Wood Shades
The rustic appeal of these shades makes them a true standout, and they can be customized to provide the optimal light-filtering, room-darkening, or even blackout effect you're after.
For more information about the custom window shades available from Beltway Blinds for your home in the Aldie area, contact us today.