Why Custom Window Blinds Are the Best Choice for Your Home in the Ashburn, VA, Area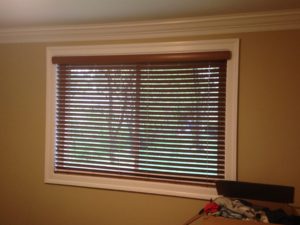 When it's time to add blinds to your windows or replace the ones you have, your first thought might be to visit your local department or big-box home improvement store. However, the selections you see on display there have always been limited, and they're likely to become even more so as brick-and-mortar stores struggle to compete with online retailers. So, is the answer to turn to an online catalog? Not for most people, who typically like to see and touch samples of window coverings before they make this important choice for their home.
The best way to get the ideal window blinds to meet your needs is to schedule an in-home consultation with an expert in custom window treatments. This way, you can get advice from a professional who can take a firsthand look at your windows and discuss your priorities for light control, energy efficiency, and privacy as well as your aesthetic preferences. Then he or she can help you choose the best window treatments to meet your goals.
Beltway Blinds Stands Ready to Help
If you live in Ashburn or one of the surrounding Virginia communities, you can turn to the experts at Beltway Blinds for assistance in outfitting your home with high-quality, long-lasting window coverings. Our services start with an in-home consultation, during which you'll be able to make an informed choice about the window blinds, shades, and shutters that would suit your needs and preferences, and our skilled representative will precisely measure your windows. Then, when your custom window treatments arrive, we'll provide professional installation by trained technicians, so you can rest assured that your custom window treatments will look and perform as advertised.
For more information about our huge selection of custom window blinds and to schedule a consultation at your home anywhere in the Ashburn area, contact Beltway Blinds today.