How Long Do Shutters Last?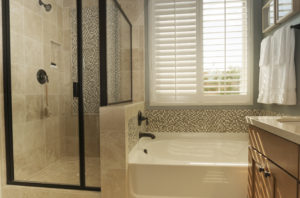 One of the reasons why interior shutters, also known as plantation shutters, are among the most sought-after window treatments is their longevity. When you invest in high-quality, custom plantation shutters for your home, they're likely to last 50 years or more. In fact, many real estate experts say the elegance and longevity of custom interior shutters can make your home more appealing to potential buyers and, in some cases, even increase home values.
Although plantation shutters may require a bigger financial investment than some other window treatments, they can be worth it because:
They look great on their own – no need to add curtains or valances.
They're installed snugly against the window frame, which provides an exceptional insulating effect that can translate into increased energy efficiency and potentially lower heating and cooling costs.
They offer a high degree of light and privacy control, simply by angling the slats (or louvers).
Where Can You Get Long-Lasting Shutters in Ashburn, Virginia?
If you live in Ashburn or one of the surrounding communities, the best place to turn for custom plantation shutters is Beltway Blinds. We offer this elegant style of window treatment in two ultra-durable materials: genuine wood, which can be stained to suit your aesthetic tastes, or a high-quality wood composite material, which resists moisture and is ideal for bathroom and laundry room windows.
Contact Beltway Blinds today to learn more about the custom plantation shutters we can expertly install at your home in the Ashburn area.