Shade Your Hard-to-Reach Windows Beautifully with Custom Motorized Blinds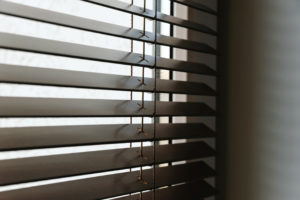 Does that tall picture window on the staircase landing flood your home with too much light for several hours of the day? Do you have hard-to-reach specialty windows that remain shaded or unshaded at all times because you don't want to climb a ladder to open and close them on a daily basis? If you have a window shading challenge like these at your home in the Clarksburg, MD, area, Beltway Blinds can help by installing motorized blinds.
With motorized blinds, you can use a wall-mounted or handheld device to control the amount of solar light and heat that penetrates your windows and glass doors from up to 65 feet away with the touch of a button. What's more, you can choose to operate a single set of blinds or all the window shades in the room at once.
Although motorized blinds offer the ultimate level of convenience for just about anyone, they are especially useful for:
Homeowners who want to eliminate the safety risks of cord-operated blinds for children and pets
People with limited mobility who find it difficult or impossible to manually operate blinds and shades
Thrifty and environmentally conscious homeowners who want to make it easier to conserve energy by controlling the amount of heat transfer into their homes
Automated Shutters
In addition to motorized blinds and window shades, Beltway Blinds also offers motorized shutters with the PerfectTilt RF system. This innovative system will not only allow you to adjust the angle of your shutter louvers from anywhere in a room, but it can also be programmed to open and close automatically at designated times of the day. This will allow your indoor temperatures to remain consistent year-round with less demand on your HVAC system, even when you're away from home.
If you're ready to learn more about how motorized blinds, shades, or shutters can help you get more enjoyment out of your home, contact Beltway Blinds today. We'll be happy to schedule a free in-home consultation at your home in Clarksburg or a nearby Maryland community.