Motorized Blinds for Homes and Businesses in Washington, DC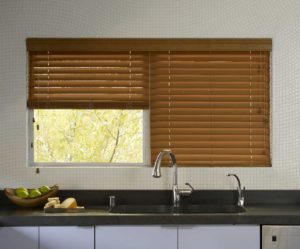 Motorized window blinds and shadings have truly increased the convenience factor when it comes to window treatments. For example, homeowners can keep their seat on the downstairs sofa and use their remote control or smart device to adjust the blinds on a stairway landing window. Business professionals can operate motorized blinds to dim the conference room for video viewing or to shut out distractions without taking a single break from their presentation.
To enjoy all the advantages of motorized blinds, however, you'll want to choose custom blinds that are expertly installed by highly trained professionals who will make sure your blinds are operating as advertised before they deem their work complete. If your home or workplace is in the Washington, DC, area, the window treatment professionals to partner with are at Beltway Blinds.
Types of Motorized Blinds and Shades We Offer
At Beltway Blinds, we know that the huge number of window treatments available these days can be mind-boggling, so we'll be happy to come to your home or office to discuss your shading goals and help you select the best options to meet them. Then we'll take precise measurements of the windows and/or glass doors you're planning to cover and handle all the details of placing your order. All of the window coverings we offer and install are made to order by companies that are well respected in the industry, and most of the blinds and shades we install can be motorized. Here are a few of our most popular choices:
Luxurious wooden blinds
Low-maintenance faux wood blinds
Energy-efficient honeycomb shades
Remarkably versatile roller shades
Contact Beltway Blinds today to schedule a free consultation at your Washington-area home or office so you can start enjoying the convenience of motorized blinds or shades as soon as possible.