An Elite Selection of Window Shades Available for Homeowners in Gaithersburg, MD & Nearby Areas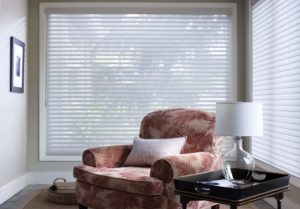 If you are looking for a first-rate selection of beautiful window shades for your home in Gaithersburg, Maryland, or a nearby area, you can end your search with Beltway Blinds. We are proud to offer homeowners throughout the region an impressive inventory of popular window shade products manufactured by some of the most respected names in the industry, including Alta Window Fashions and Hunter Douglas. As a result, no matter what window shades you select, you can trust that they are among the highest quality available.
When you turn to Beltway Blinds as your source for window shades in the Gaithersburg, MD, area, we will provide you with an array of styles that enables you to select the option that best suits your home's particular interior design. Some of these styles include:
Roman – These window shades are ideal for gently filtering natural light and come with various customizable options, including room-darkening or light-filtering varieties, cordless or motorized controls, and top-down models.
Roller – Our roller shades are perfect for rooms that receive ample sunlight, as they are screen-like and can provide excellent window coverage when needed.
Honeycomb – This window shade variety offers a charming appeal as well as a great way to improve your home's energy efficiency thanks to their polyester construction, which helps limit the outside heat's effect on your indoor temperatures.
Woven wood – Our woven wood shades are available in an impressive range of nearly 100 different fabric colors and offer an incredibly versatile shade solution that can accentuate any home's interior.
To learn more about the extensive selection of top-notch window shades we have available for homeowners in and around Gaithersburg, MD, contact Beltway Blinds today.