Explore the Window Shades We Offer to Glen Burnie, MD, Homeowners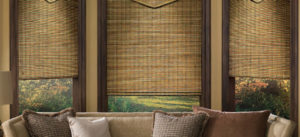 Window shades can instantly update the appearance of your home's windows. However, it is important to partner with a reputable company when investing in new window shades to ensure that they will be of high quality and last for years to come. If you are ready to make this investment in your Glen Burnie, Maryland, home, look no further than Beltway Blinds.
Why Beltway Blinds?
Thanks to the quality of products and service we provide, Beltway Blinds is the ideal company to install your new window shades. We have a selection of shades in different colors and materials, and all of our window treatments are made by industry-leading manufacturers. Our shades are carefully crafted so that they stand the test of time, allowing you to feel good about making this investment for your home.
Our Process
When you contact us for new window shades, we will start by scheduling an in-home consultation. During this meeting, we will learn about your wants and needs for your window treatments so that we can get a good idea of which of our products will meet what you envision for your new blinds, and then make recommendations to best meet your needs. Plus, we will show you samples of our window shades so that you can see how they will look in your home.
Contact Beltway Blinds today for more information about the beautiful and durable window shades that we install for homeowners in the Glen Burnie, MD, area. We will be happy to answer your questions and schedule your initial consultation.