Beltway Blinds Offers Beautiful Custom Window Treatments for Homes & Businesses in Frederick, MD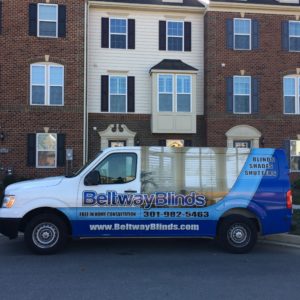 Off-the-rack window blinds and shades can't provide the elegant, tailored appearance of custom window treatments that draw admiring looks from guests in your home or business. In the Frederick, Maryland, area, the best place to turn for lovely and serviceable custom shades is Beltway Blinds. We offer beautiful, high-quality shades from some of the top manufacturers in the industry, and we also provide expert installation services so you'll enjoy smooth, worry-free operation of your shades for many years to come.
Types of Window Treatments We Offer
At Beltway Blinds, we offer hundreds of different types of shade for windows and glass doors so that we can meet the diverse needs of our residential and commercial customers. Even if you're not sure exactly what type of shade would provide the ideal combination of aesthetics and functionality you're looking for, we'll gladly use our extensive industry expertise to help you make the best choice for your individual circumstances. Here are only a few of the types of window treatments you'll be able to choose from:
Traditional horizontal wood, aluminum, or woven-reed blinds
Fabric honeycomb shades, available with tandem and "trilight" shade options
Roman shades, an elegant finishing treatment for customers who don't want to bother with curtains
Roller shades and screens, available in different materials depending on your desires for UV protection and privacy
Plantation shutters, featuring beautifully finished wood or a highly durable composite material in several variations of white
Our Custom Approach to Window Treatments
No matter which type of shade you choose, we'll expertly measure your window openings and make sure they receive a precise fit when your made-to-order selection arrives. Then our highly trained technicians will properly install them according to the manufacturer's specifications.
Are you ready to learn more about our industry-leading window treatments? Contact Beltway Blinds today to schedule a consultation with one of our knowledgeable representatives at your home or workplace anywhere in the Frederick area.