Upgrade Your Ashburn, VA, Home's Interior with Wooden Shutters from Beltway Blinds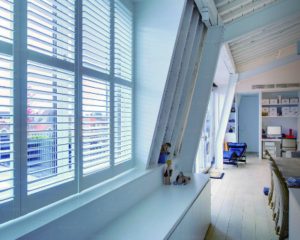 Savvy homeowners looking to upgrade their Ashburn, Virginia, home's interiors with wooden shutters know they can rely on Beltway Blinds for innovative products that look great without excessive maintenance requirements. We source our inventory from some of the leading interior design manufacturers in the nation, such as Norman Shutters and Alta Window Fashions, to ensure we have the most elite selection of window treatments available. And no matter what style or brand of shutters you select, we can stain your new products to perfectly match your home's interior décor.
On top of being custom-colored to fit your Ashburn, VA, home's existing interior design, our superior wooden shutters are also:
Able to be custom-sized to fit any window or door dimension, ensuring that your window treatments are installed with unmatched precision
Extremely durable and can last anywhere from 80 to 100 years when well-maintained
Created using the most sustainable materials and are Greenguard certified to meet stringent air quality standards, ensuring the lowest possible chemical indoor air emissions
Resistant to cracks, fading, peeling, discoloration, and chipping
Engineered with technology that can protect your home's interior from up to 99 percent of the sun's harmful heat radiation
Whether you are looking to incorporate functional light control in your kitchen or would like to elegantly enhance every room in your home, our wooden shutters are an investment that will provide a luxurious aesthetic appeal for years to come.
To learn more about the high-end selection of wooden shutters we install for homes in Ashburn, VA, and other nearby areas, contact Beltway Blinds today.