Elegant Wooden Shutters for Your Clarksburg, MD, Home from Beltway Blinds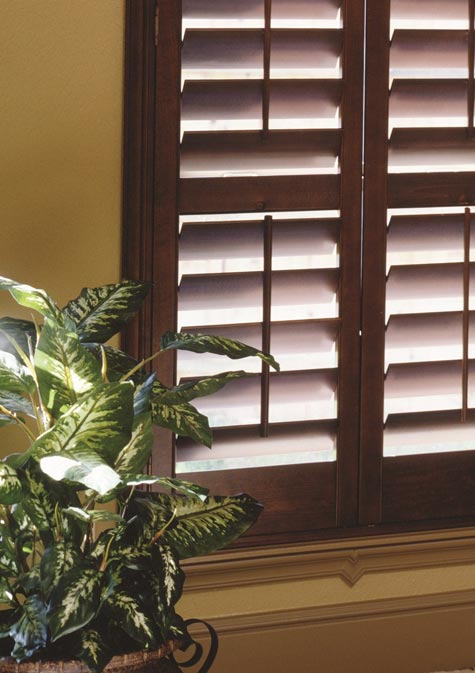 If you are looking for elegantly functional wooden shutters for your home in Clarksburg, Maryland, or another surrounding area, pick up the phone and give Beltway Blinds a call. We source our high-end window treatments from some of the top manufacturers in the industry, including Alta Window Fashions and Norman Shutters. Our industry-best shutters come in an array of styles and colors – in fact, we can stain your new shutters to the hue of your choice, ensuring they match perfectly with your existing interior decor. Plus, all of our shutters can be custom-sized to fit any window dimension, so you can rest assured that your new shutters will be installed with elite precision.
On top of being highly customizable to meet the unique needs of your home's windows, wooden shutters from Beltway Blinds are also long-lasting and environmentally friendly. When well maintained, our high-end finishing treatments can last anywhere from 80 to 100 years without the need for replacements. What's more, our shutters are made using sustainable materials and are Greenguard certified, ensuring that they meet strict air quality standards for low chemical indoor air emissions.
When you turn to Beltway Blinds for your Clarksburg, MD, home's wooden shutters, you will enjoy a host of other benefits as well. Some of these include:
Cord-free options and child-lock features for additional safety
Technology that allows your shutters to absorb ultraviolet radiation and shield your home's interior from up to 99 percent of the sun's damaging rays
Wooden shutters that won't chip, discolor, peel, crack, or fade in even extreme heat and humidity
Energy-efficient features that insulate your home to reduce energy consumption, control solar heat, and reduce the workload placed on your HVAC system
And more
Furthermore, we are so confident in the quality and longevity of our wooden shutters – and all of our other products, for that matter – that we back all of our installations with a lifetime labor warranty on top of any additional manufacturer warranties to ensure your complete and utter satisfaction.
For more information on the wooden shutters we offer for homeowners in Clarksburg, MD, and other nearby neighborhoods, contact Beltway Blinds today.