Turn to Beltway Blinds for Custom Window Treatments that Will Dress Up Your Home or Workplace in Frederick, MD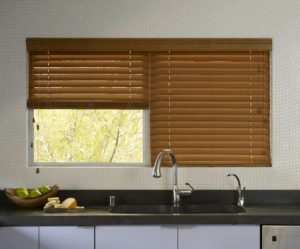 Interior decorators will tell you that window treatments are among the handful of elements that can set the tone for a room, yet many people don't think much about them beyond their functional responsibilities for providing shade and privacy. At Beltway Blinds, we cater to customers in Frederick and neighboring Maryland communities who want their homes and businesses to exude that touch of class that only custom blinds, shades, and shutters fabricated from high-quality materials can provide.
Even if you're not sure what type of window covering would be the most flattering and serviceable for your home or commercial setting, the experts at Beltway Blinds stand ready to help. We'll meet with you to discuss your aesthetic preferences and your goals for shade, privacy, and even increased energy efficiency. Then we'll review the options with you and help you choose the ideal blinds, shades, or shutters to meet your needs. Finally, after you've received your beautiful, custom selections, we'll provide you with expert installation by our highly trained professionals, thus ensuring that your home or business will sport the sophisticated, tailored appearance you want.
Types of Window Coverings We Provide
Wooden, aluminum, and woven-reed horizontal blinds
Vertical blinds manufactured from fabric or PVC vinyl
No matter which blinds or other window treatments you choose, you can rest assured that you're making an investment in long-lasting value because we source all of our window treatments from leading manufacturers who back their products with generous warranties. What's more, to provide you with additional peace of mind, we back our installation services with a lifetime labor warranty.
To learn more about the beautiful custom window blinds and shades we offer to customers in the Frederick area, contact Beltway Blinds today.