Commercial Window Coverings for Offices in Washington, D.C., & Nearby Areas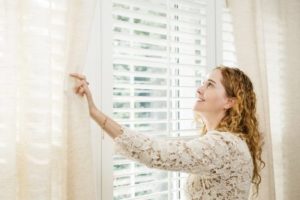 If you are looking for window treatments that will add a touch of beauty and extra light control to your government or commercial building in the Washington, D.C., area, look no further than Beltway Blinds. As a leading commercial blind company in the region, we are proud to provide businesses of all types and sizes with exceptional window covering products that will enhance their office spaces and look great for years to come.
Commercial Window Coverings From the Industry's Best
To ensure that our products are of the highest quality, we source all of our commercial window treatments from industry-leading manufacturers, such as Hunter Douglas, Norman Shutters, and Alta Window Fashions. Plus, we install every product with precision and to the exact specifications of the manufacturer, guaranteeing that you'll receive the best available warranty for your new treatments.
A Wide Selection of Commercial Window Coverings Available to You
When you turn to Beltway Blinds for your Washington, D.C., building's new window coverings, you can select from a wide variety of products. Because of that, you'll be able to choose the best option that will complement your office's interior. Some of our popular commercial options include:
Solar Rollers
Our solar rollers are among the most popular products we install for companies in the metro area. These shades reflect light during the day, enabling you to see outside without anyone being able to see inside, allowing for maximum privacy and UV protection. All of our roller shades can be motorized, cordless, or corded, and come in a number of attractive colors and textures.
Blinds
Our commercial blinds are a great way to cover multiple windows at a price that won't break the bank. Our blinds are exceptionally popular among businesses, as they are available in fabric or PVC vinyl. These commercial window treatments can be room darkening or semi-opaque and can be easily adjusted to allow light in or block it out.
Installing Your New Commercial Window Coverings With Precision
You can find the best commercial window coverings on the market for your Washington, D.C, office building and they still wouldn't look great or perform optimally without proper installation. That's not something you have to worry about with Beltway Blinds, though, as our team of highly trained professionals is always sure to take exact measurements of your window openings, which allows them to perform a precise installation that ensures the utmost quality for a long time to come. With our years of experience, it's no wonder that so many business owners put their full trust in us to not only provide top-notch treatments for their buildings but also install them flawlessly.
Learn More About Our Commercial Window Treatments Today
For more information on the variety of government and commercial window treatments we can install for your office in or near Washington, D.C., contact Beltway Blinds today. We would be happy to set up a no-obligation consultation at your convenience to discuss your needs and preferences!
To view images of a few of our commercial projects, please click here.